I spent three nights in Milan in late May. One full day was spent at the Milan Expo, so really I only spent two days in Milan. But I enjoyed the things that I saw.
Milan seems to be one of those cities that many people skip when they visit Italy. But I really liked it. The Milan Duomo is fantastic and worth the visit. But I also really enjoyed the modern Italian city mixed in with some great older things. It felt like a city with a lot of energy, and seeing big city hustle and bustle next to an amazing old cathedral was very cool.
It's an easy city to get to by train, I went to Milan in between the Cinque Terre and Venice. I recommend a visit here while traveling Italy. I thought it was a cool city, and also interesting to see in comparisons to other parts of the country.
I went to the Milan Duomo when I first got there. It really is a beautiful and amazing cathedral. The huge spires and the ornate intricate details are breathtaking. And it's a cool square where the Duomo is, surrounded by a busy modern city.
I went inside the Duomo the next day, during a service so I couldn't get to the very front, but hearing the music play through the giant organ pipes inside the cathedral and really feel the place with sound was great. I'm putting the photos together from both days to show the exterior with the interior.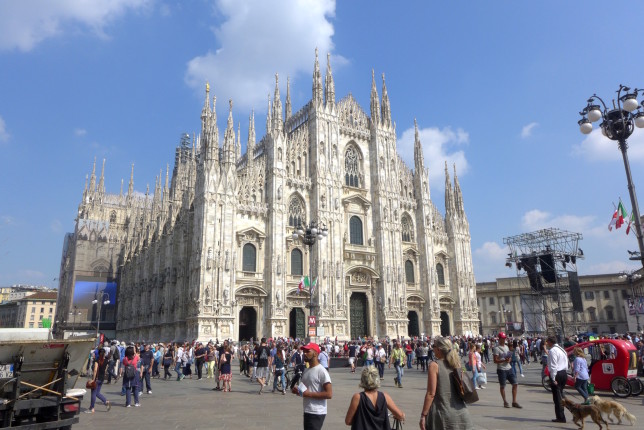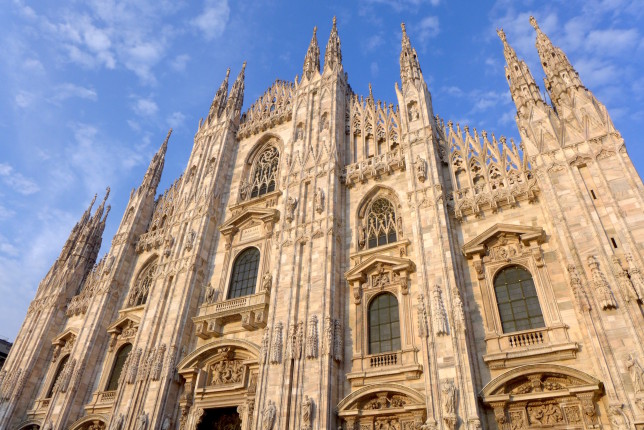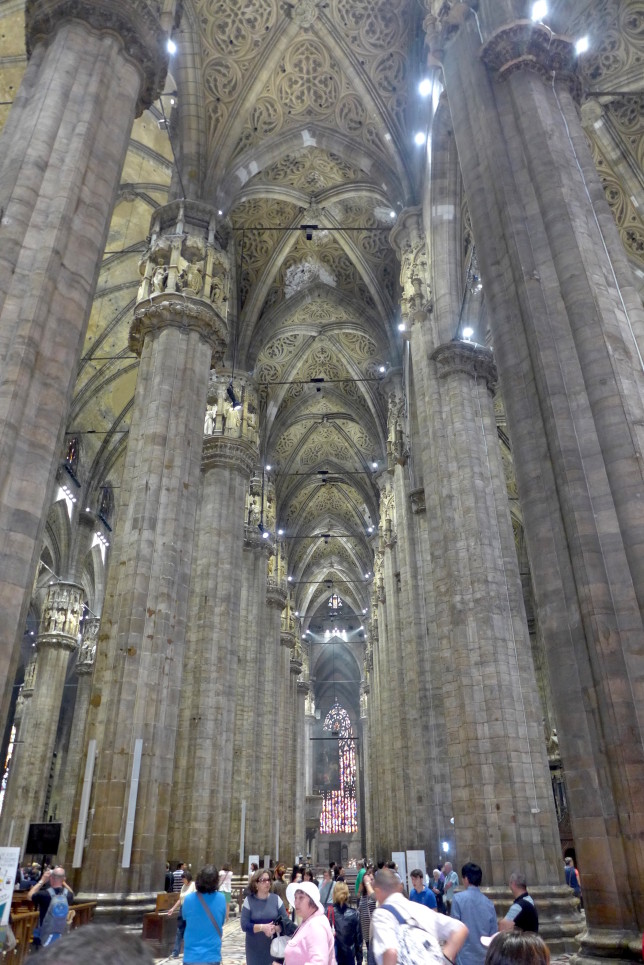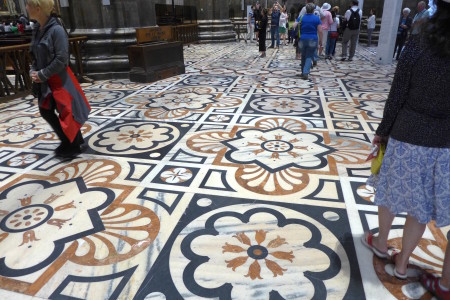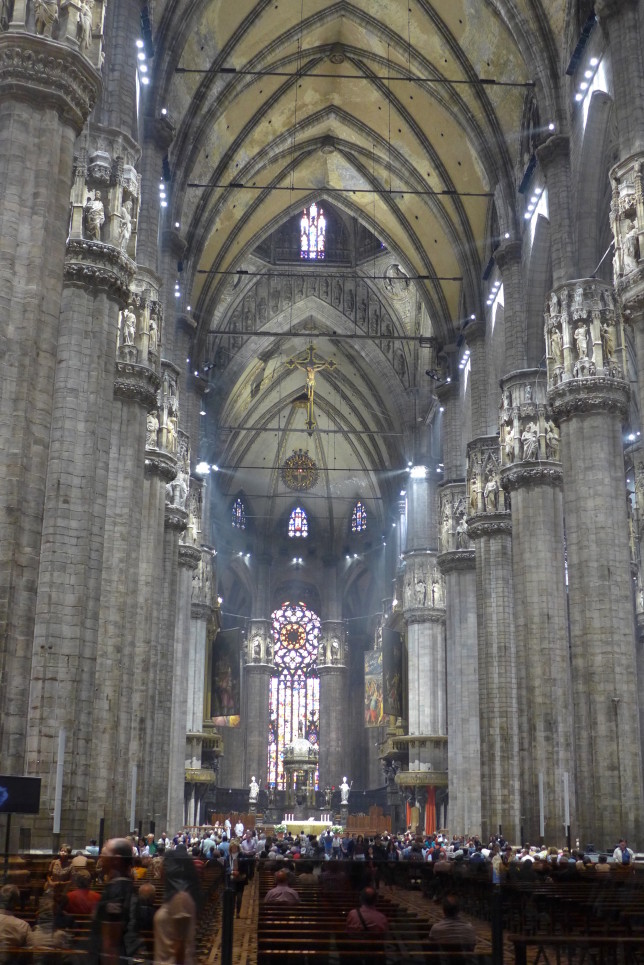 After walking around the Duomo square, I visited the Leonardi da Vinci exhibition. This was an exhibition put together for a limited time to coincide with the Expo, it lasted from April to July. It was the largest exhibition dedicated to da Vinci. It was excellent! I spent a couple hours there and listened to most of the free audio tour guide that was included with the ticket. Very cool seeing so much of his work and very informative. I don't have any photos of it, as it wasn't allowed, but if this exhibit ends up going elsewhere, it is worth seeing. Definitely a bonus to being there in the early months of the Expo so this was still going on.
I then went walking around the city heading towards Navigli, the canal district. That was a very cool area and pretty lively too. Here are some photos from walking around the city.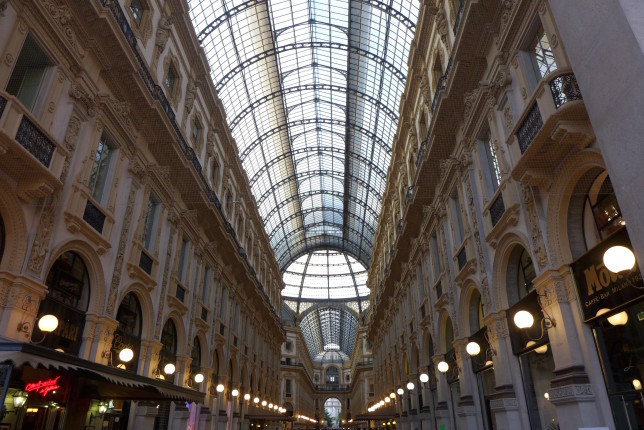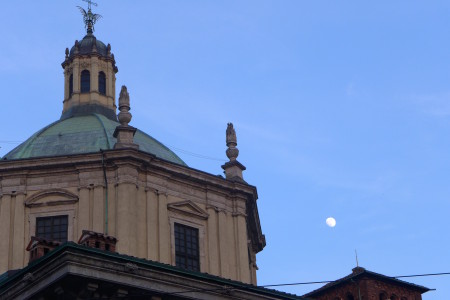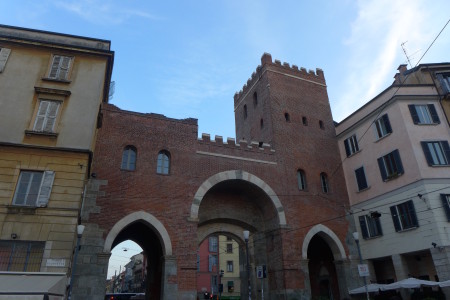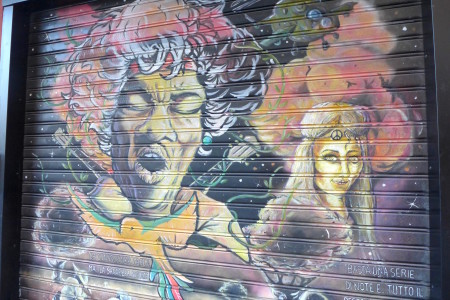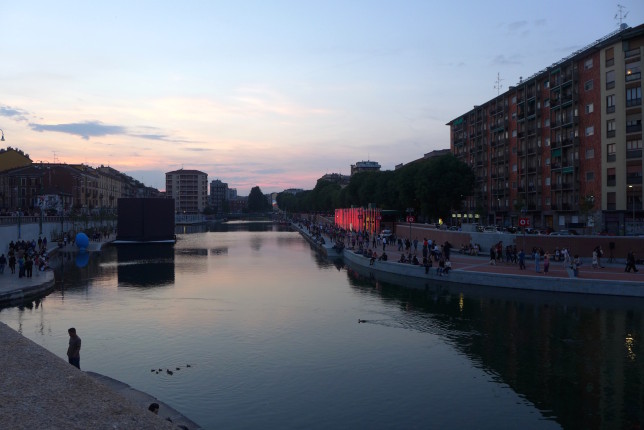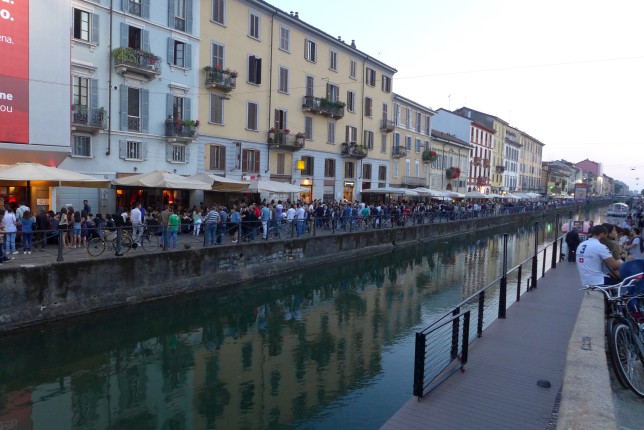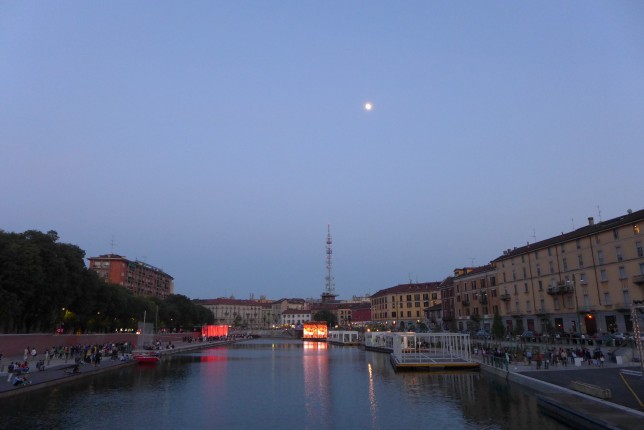 For dinner I went to Spontini and I got take away pizza to eat back at my hotel. They have seating there as well though. They've been doing pizza since 1953, it's big thick pizza with cheese, tomato, and anchovy. I asked for some without anchovy, so waited while they made one. The pizza was delicious it was big and thick with really great flavor. It reminded me of a higher quality version of Golden Boy, a good pizza spot in San Francisco.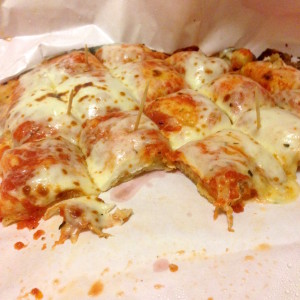 The next day was Sunday. I had tickets for an opera at La Scala in the afternoon, so went to hit a few places before that.
I started the day at Pinacoteca di Brera, an art gallery. I thought it was a nice gallery with a good mix of work. Some nice collections from private owners that included interesting varieties as well, including some fascinating ancient art from around 2000 BCE.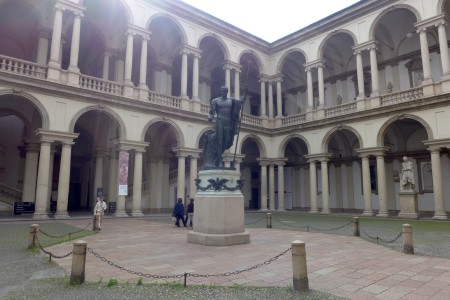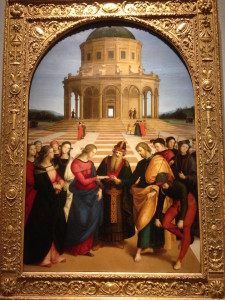 In the afternoon I went to La Scala to see an opera. I saw Lucia di Lammermoor. I really wanted to see something at La Scala while I was in town, and this was the show that I was able to see. I was seated quite high up, so my view wasn't very good, part of the stage was blocked. But I could hear everything very well. It was great, just amazing singing. It was well worth the €28 I paid for the ticket, although I would consider springing for a ticket with a bit less obstructed of a view if I had to do it again.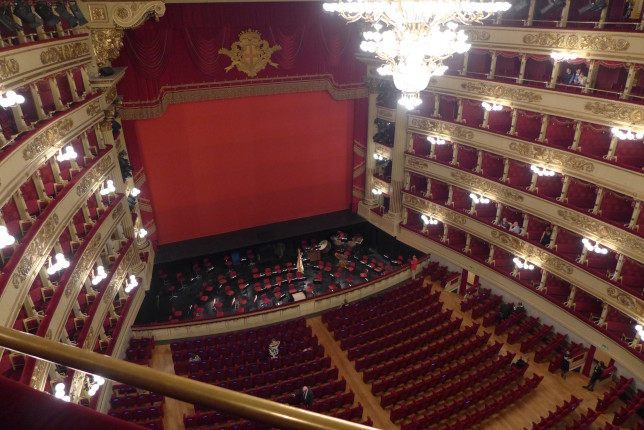 After the opera I went to Rivareno and got some gelato. It was pretty good, definitely above the average of Italian gelato. I did get rum raisin as one of the flavors, and afterwards decided to stop getting liquor flavored gelato, the liquor tends to taste overly strong, and diminishes the gelato flavor. I had the same experience with a whiskey flavor elsewhere. But otherwise the gelato here was good.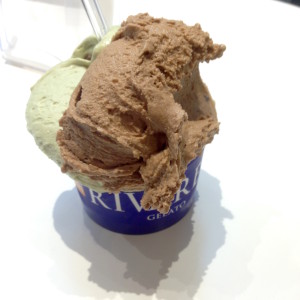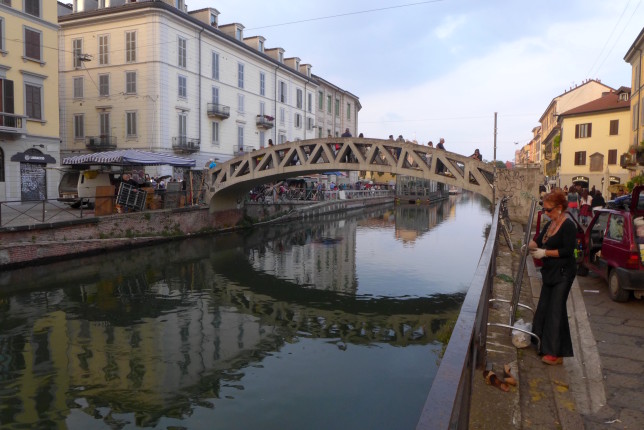 I went to Universo Vegano for dinner, back in the Navigli district. I ordered potato croquettes with spicy sauce and a piadine with some soy stuff, peppers, onions, vegan cheese, lettuce, tomato, mayo. The croquettes were okay. The piadine was very good, nice flavor and good variety of tastes from bite to bite. Piadine is a sandwich made from a type of Italian flatbread, they're popular throughout Milan, and quite good, so worth eating while you're there.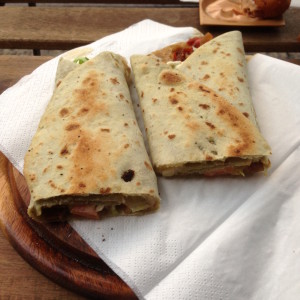 One place I really wanted to go, but didn't get a chance, was Luini for a Panzerotto. They're closed on Sundays and I wasn't in Milan very long. I've had panzerotti in a few other places, but this place is supposed to be the best. So I definitely plan to go if I find myself in Milan again, and from what I hear it's worth a stop on a visit.
I spent the next day at the Milan EXPO, which I wrote up in a separate post. I enjoyed Milan though, I think it's worth a visit. Even for just a day or two in between other cities. Some cool stuff, an amazing cathedral, and a vibe I liked that felt unique in Italy.